Pups Scooter x Phyrne

Week 4

Wat een verandering!

Na drie weken van vooral eten en slapen zijn de pups  veranderd in kleine Aussies, die elkaar en de wereld nu aan het ontdekken zijn.

What a change!

After three weeks of mostly drinking and sleeping the puppies have changed into little Aussies, that are discovering their littermates and the world.

De pups op dag 27

The puppies on day 27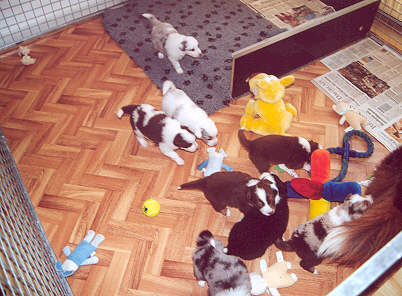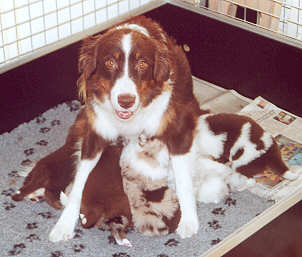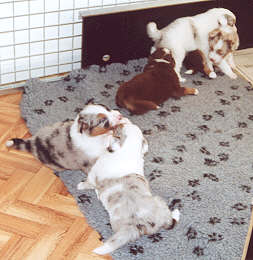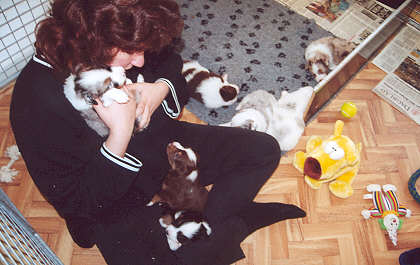 Phyrne: Help! Al die puppies passen niet meer tussen mijn poten!

Phyrne says: Help! My legs are getting too short for all these puppies!

Dit is onze speeltuin. Helemaal te gek!

This is our playground. It is cool!

Ik wil een knuffel! Nee ik wil een knuffel!! En ik wil ook een knuffel!!!

I want a hug! No, I want a hug!! And I want a hug, too!!!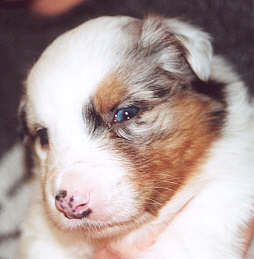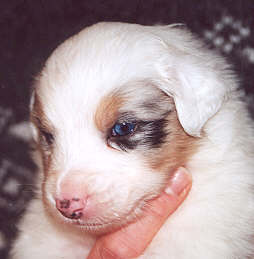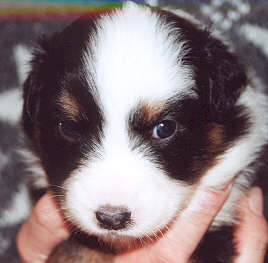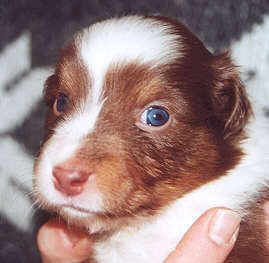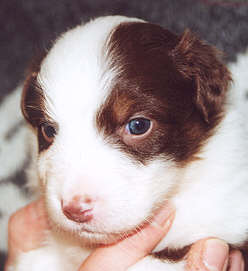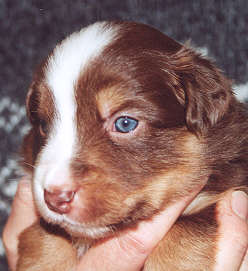 Portretjes van de bende van acht

Headstudies of our 'gang'

Nu is het weer tijd om te gaan slapen.

Knuffel houdt de wacht.

Time to sleep again.

Our cuddly toy is on guard.