Pups Scooter x Phyrne

Week 3




De pups zijn hier 19 dagen oud

The puppies are shown here at the age of 19 days

We spreken de puppies op deze site steeds aan met een nummer, maar Janine heeft ze allemaal mooie bijnamen gegeven:

On this website we are telling the puppies apart by numbering them, but  in fact Janine has given them very nice nicknames: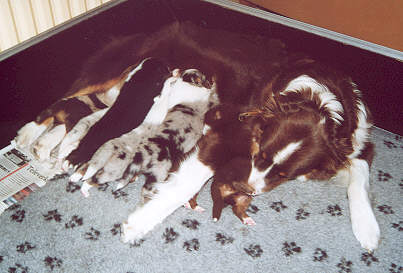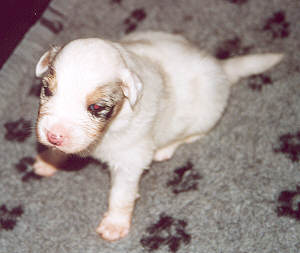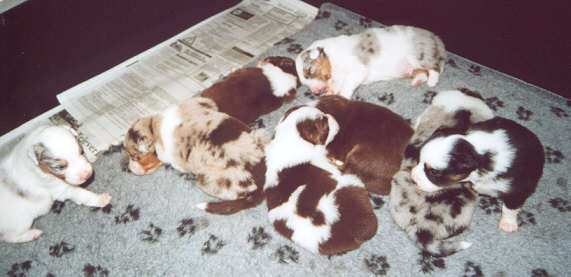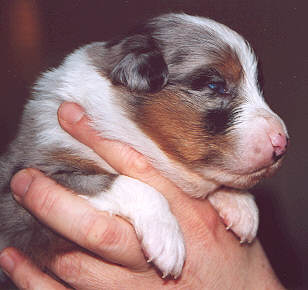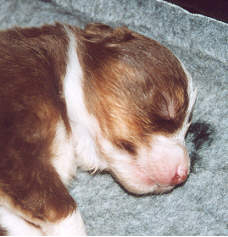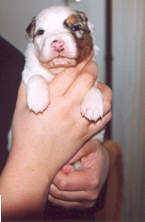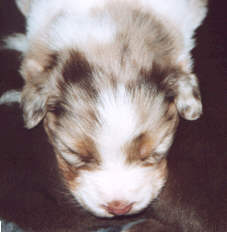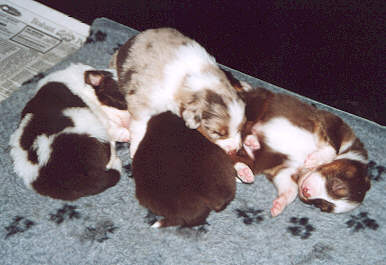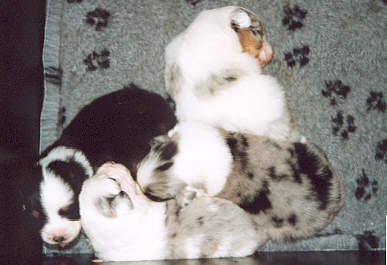 # 1: Christmas Cracker

# 2: Santa's Snowstorm

# 3: Christmas Calimero

# 4: Christmas Cupid

# 5: Christmas  Comet

# 6: Christmas Cowgirl

# 7: Rednose Rudolph

# 8: Santa's Sha-De

...we slapen...

...we sleep a lot...

...ook nog heel veel - zzzzz

...as well - zzzzz

Vorige week hadden we een merle clubje en een driekleur clubje...

Last week we had a merle club and a tri club...

Maar nu hebben we een zwart...

But now we have a black...

...en een rood clubje!

...and a red club!

Het nieuws van deze week:

News of the week:

We kunnen zien...

We can see...

'Plattegrondje' van het nest

'Litter map'