Pups Scooter x Phyrne

week 5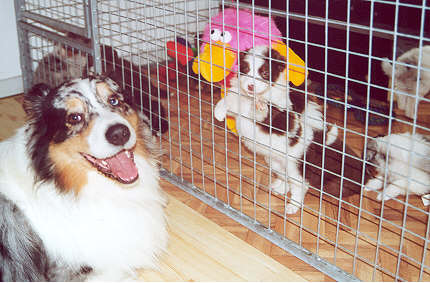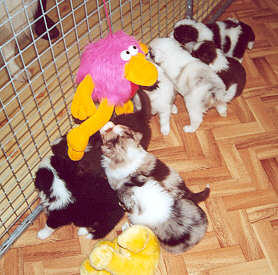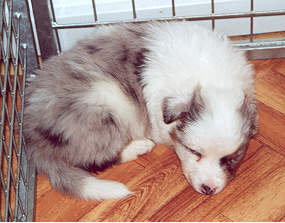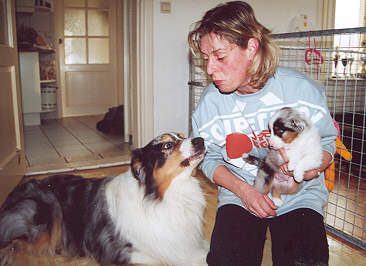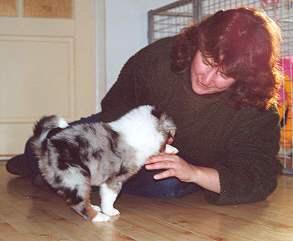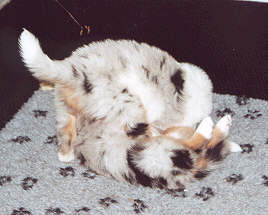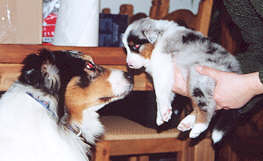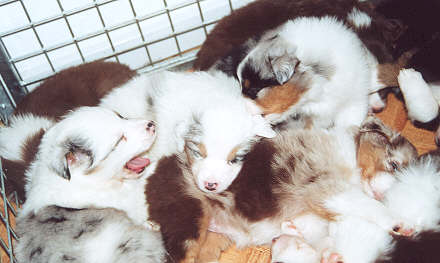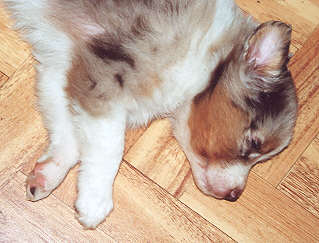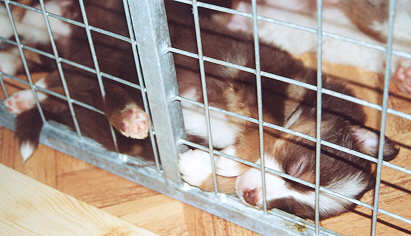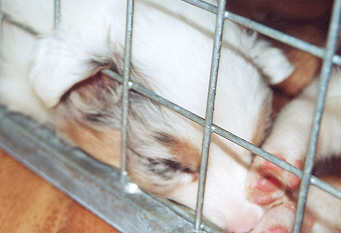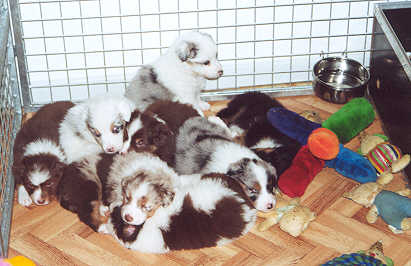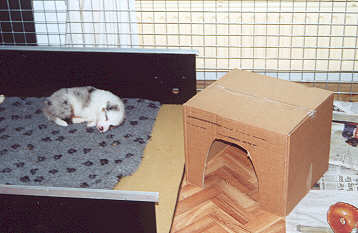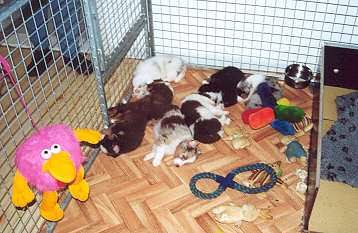 Scooter mocht deze week weer eens kijken bij zijn kinderen, samen met zijn favoriete tante Barjo

Scooter visited his kids this week, together with his favorite auntie Barjo

Wauw! Dit is mijn dochter!

Wow! This is my daughter!

Dit  roze mannetje is ons nieuwe speeltje: een poingk. Als we heel hard aan zijn gele benen trekken zegt ie poinnnnnnnngk!

This pink guy is our new toy: it's a poingk. If we pull his yellow legs real hard he says poinnnnnnngk!

Hoi, ik ben Scooter - Hoi, ik ben Beetle

Hi, I'm Scooter - Hi, I'm Beetle

Walter en Judith hebben hun keus inmiddels gemaakt: het wordt # 5

Walter and Judith made their choice: it is going to be # 5

Aangenaam... dit is dus Beetle!

Meet... Beetle!

Beetle heeft inmiddels een eigen pagina op Scooter and Friends
Beetle now has his own
page
at Scooter and Friends
Deze week staat in het teken van spelen en eten, we lusten inmiddels al brokjes en vlees

We focus on playing and eating this week, we already eat kibble and meat

Maar slapen is nog steeds onze grootste hobby...

But our # 1 hobby is sleeping...

Volgende week meer 'poinnnnngk'!

More 'poinnnngk' next week!

...Welterusten!

...Sweet dreams!

Handig, zo'n rekje om je oren over te hangen

Note our special ear rack

Phyrne: ik ben een heel relaxte moeder...

Phyrne says: I am a very relaxed Aussiemum...

De pups hebben de komende twee weken een drukke agenda

The puppies have a busy schedule during the next two weeks

Maandag 5 februari: inenting

Monday 5 February: vaccination

Dinsdag 6 februari: microchip

Tuesday 6 February: microchipping

Donderdag 8 februari: gehoortest

Thursday 8 February: hearing test

Zondag 11 februari: gedragstest

Sunday 11 February: behaviour test

Woensdag 14 februari: ogentest

Wednesday 14 February: eye test