Spelende Aussies

Aussies at play

Wat is er leuker dan twee spelende Aussies? Drie spelende Aussies!

Sinds de komst van Lappi hebben we eindelijk eens wat van dat Aussiespel kunnen vastleggen. Het is een vast ritueel op de luie zondagochtend: wij in onze ochtendjassen met een kop koffie op thee op de bank, de Aussies ter hoogte van hun ligzakken aan het spelen. Heerlijk om te zien met hoeveel onderling respect dat gaat.

Wat is better than two Aussies at play? Three Aussies at play!

Since the arrival of Lappi we finally managed to record some of that playing. It is our lazy Sunday morning ritual: sitting on the couch with a cup of coffee or tea while the Aussies are playing near their beds. So good to see that they have so much fun with so much respect for each other.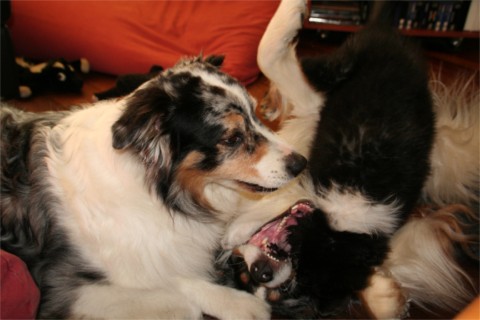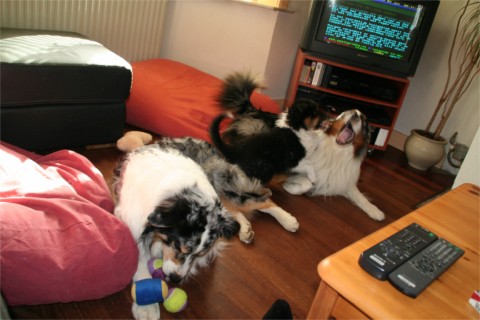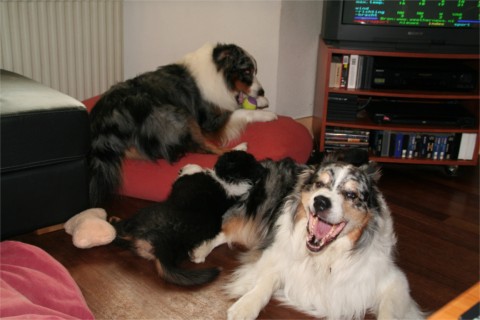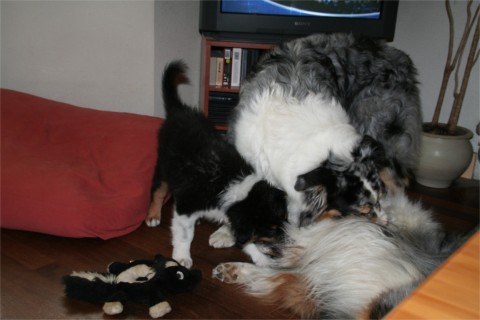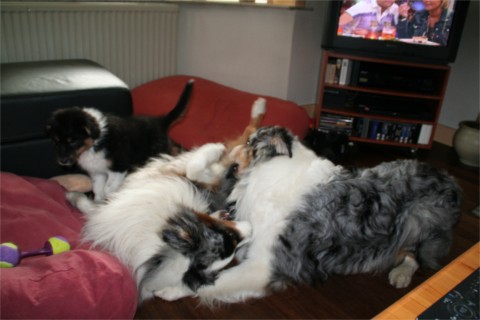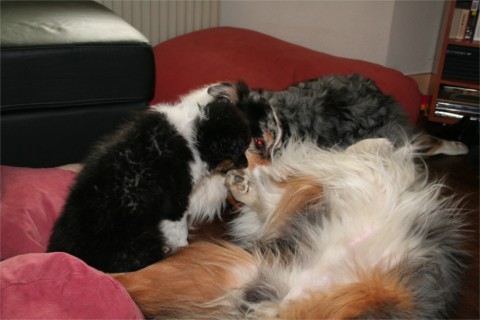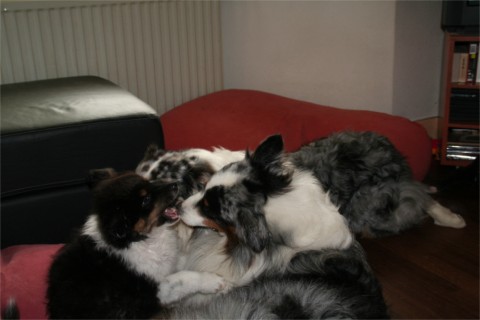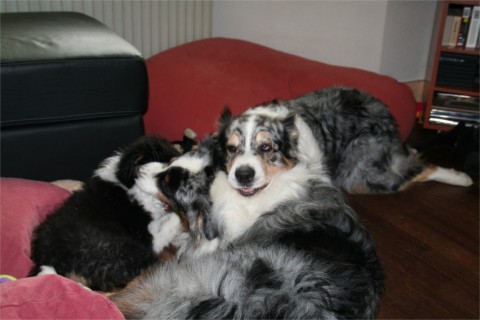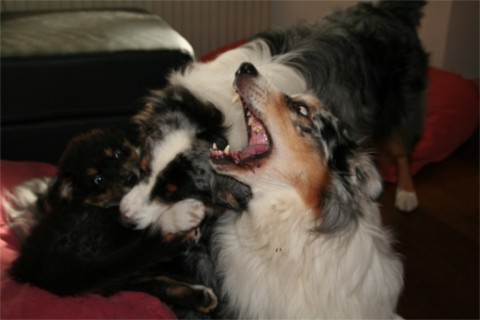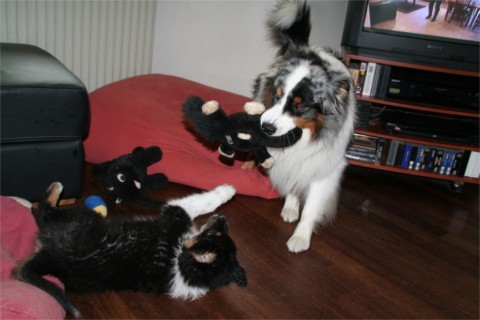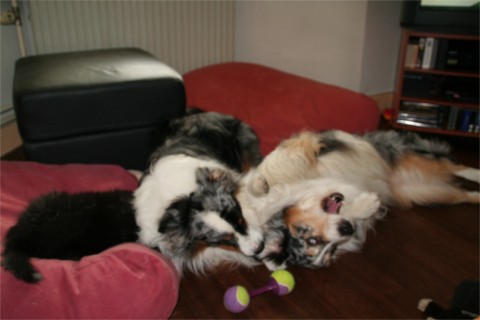 Lappi valt Beetle aan, Scooter verzamelt speeltjes.

Lappi attacks Beetle, Scooter collects toys.

Beetle op zijn bed met een speeltje dat Lappi ook heel graag wil hebben. Scooter gaapt de spanning weg.

Beetle on his dog bed with a toy that Lappi wants, too.

Scooter yawns the tension away.

Okay, nu gaan we lekker met z'n allen Beetle aanvallen!

Okay, let's go kill Beetle together!

Je hebt maar één vierkante meter nodig om met z'n drietjes te spelen.

You only need one square metre to play with three Aussies.

Beetle op zijn rug.

Beetle on his back.

Nu gaan we Lappi aanvallen!

Now let's kill Lappi!

Scooter speelt de vredesonderhandelaar.

Scooter plays the peace negotiator.

Heee, nou moeten jullie mij niet gaan aanvallen!

Hey, now don't kill me!

Nananananaaa... MIJN speeltje!

Nananananaaa... MY toy!

Om te veel gerouwdouw te voorkomen, hebben we Scooter destijds geleerd liggend met Beetle te spelen. Dat leren vader (8) en zoon (5) nu weer aan hun (klein)zoon (hier bijna 11 weken).

To prevent too much roughhousing, we learned Scooter when Beetle was still young to play while laying down. That is what father (8) and son (5) now teach their (grand)son (almost 11 weeks here).