Australian Shepherd literatuurlijst

Australian Shepherd Literature List


The Australian Shepherd's Origin and History

Author: Gwenn Stevenson

Publisher: Dorrance Publishing Company (USA)

Last edition © 1972

We are very happy that we finally found a copy of this rare, out of print Aussiebook.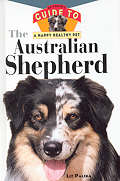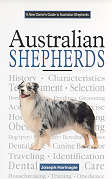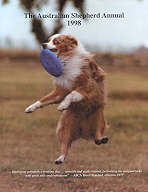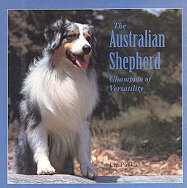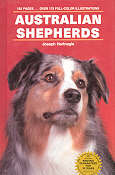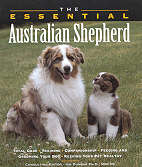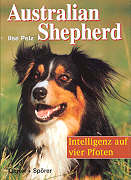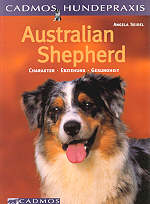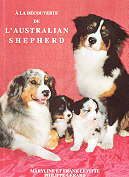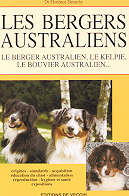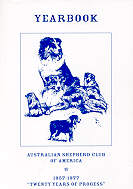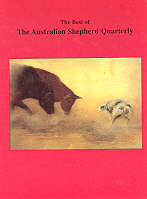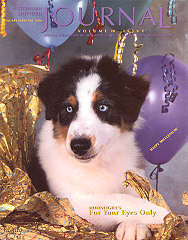 Australian Shepherd magazines

Aussie Times

Two-monthly publication of the Shepherd Club of America
(ASCA)
click
here
to see all past covers
Australian Shepherd Journal

Two-monthly publication of the United States Australian Shepherd Association
(USASA)
click
here
for more covers
Aussie-leestip

Good Aussie-reading

'Ranch Dog - A Tribute to the Working Dog in the American West', een boekje geschreven door Marianne Murdock met foto's van Nancy Burgess. 'Ranch Dog' is een klein, 96 pagina's tellend kijk- en leesboekje dat door middel van korte verhalen (waarin eigenaren van ranches en hun werkhonden geportretteerd worden), gedichten en foto's een beeld schetst van het werk van de ranch dogs in Amerika: onder andere de Catahoula hound, de Queensland cattle dog (heeler), de Border collie, de black mouth cur en, goed vertegenwoordigd in deze uitgave, de Australian Shepherd.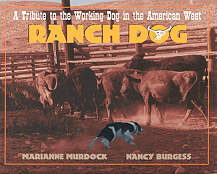 Zo werken er bijvoorbeeld Aussies op de S Bar S Ranch in Kamas, Utah, waar 350-500 paarden en 500 stuks vee worden gehouden door Tom Simpson en zijn familie. Zijn favoriete ras is de Aussie. Volgens hem kan een Aussie meer leren in 1 seconde dan een Blue Heeler in heel zijn leven (!). De Aussies op de S Bar S Ranch zijn in staat om op commando een bepaald paard uit een groep van 60 dieren te halen. Eén werksessie met het betreffende paard is daarvoor genoeg! Het boekje bevat ook een portret van de Aussies op de Windsong Ranch in Cayucos, Californie (Kathy en Brad Warren). Prachtig om te zien hoe hun honden, hard werkend en smerig als wat, compleet in hun element zijn!

Het boekje geeft een prachtig beeld van hoe de ranchhonden in Amerika werken. Niet alleen met koeien en paarden, maar incidenteel ook met andere dieren. Bijzonder is het portret van een struisvogelranch, waar twee Pyrenese Berghonden werken. De grote witte berghonden gaan er 's nachts op 'night patrol' om de struisvogels te beschermen tegen onder andere coyotes, vossen en roofvogels. Geïllustreerd met prachtige foto's in zwart-wit en duotone (zeg maar bruin-wit). 

'Ranch Dog'

© 2000

ISBN 1-57223-289-7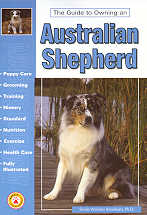 Op zoek naar een Aussieboek?

...Dan kun je onder andere terecht bij de volgende links:

Looking for books about Aussies? ...Check these links:

Amazon
(international)  of
Amazon.de
(German and English books, no shipping costs to the Netherlands!)
Vergeet niet de prijzen te vergelijken voor je koopt. Dat kan je veel geld besparen!

(Soms is het voordeliger om in het buitenland te bestellen!)

Before you buy, don't forget to compare the prices. It can save you a lot of money!

(Sometimes it can be cheaper to order abroad!)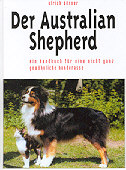 'Ranch Dog - A Tribute to the Working Dog in the American West' pictures the daily life of ranch dogs, including Aussies.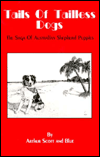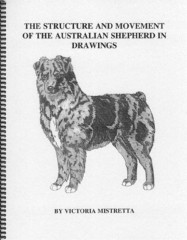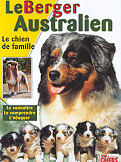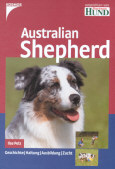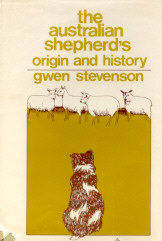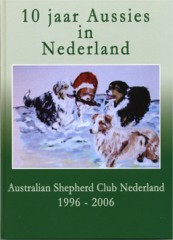 10 jaar Aussies in Nederland

Jubilee book published by the Australian Shepherd Club of the Netherlands, 320 pages packed with Aussie information (in Dutch)

© 2006

om dit boek te bekijken

to dig in this book