Kraamkamer 'of the Sandy Dunes'

'Of the Sandy Dunes' nursery


...Hier zijn ze dan: de pups van Beetle en Alby!

Het eerste nest van kennel 'of the Sandy Dunes' werd geboren op 8 december 2006: één Aussiejongen, black tri en vier Aussiemeiden, twee black tri en twee blue merle.

...Here they are: the puppy' by Beetle and Alby!

The first litter of kennel 'of the Sandy Dunes' was born on December 8th 2006: one Aussieboys, black tri and four Aussiegirls, two black tri's and two blue merles.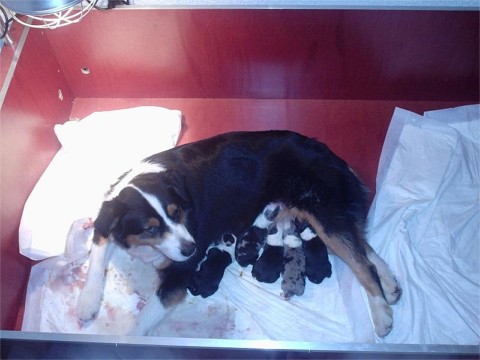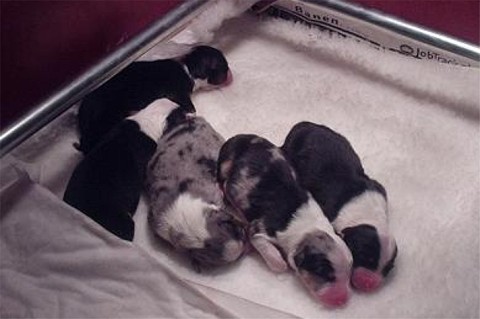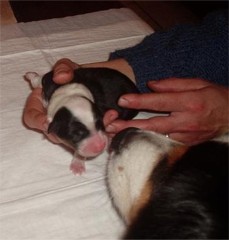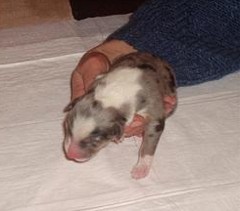 Autumn Made

of the Sandy Dunes  

Black Tri bitch, full tail

Act Like A Lady

of the Sandy Dunes  

Blue merle bitch, 3/4 tail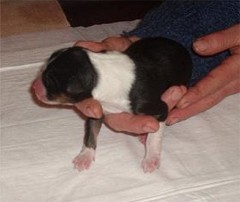 Amazing Affair

of the Sandy Dunes  

Black tri bitch, full tail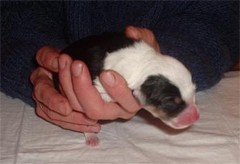 Alias All Bundy

of the Sandy Dunes  

Black tri male, full tail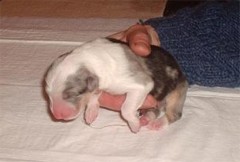 Artistic Design

of the Sandy Dunes

Blue merle bitch, natural bob

Welcome in my whelping box!

Volg de puppyberichten!

Klik HIER om te zien hoe de pups van Alby en Beetle opgroeien tot jonge honden!
Check out the puppy messages!

For more puppy-watching, click
HERE
to see how the kids from Alby and Beetle grow up into youngsters!


Nog allemaal met van die felroze 'wij zijn net geboren' neusjes :-)

Still with those lovely glowing pink 'we are just born' noses :-)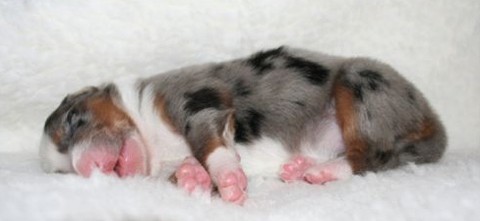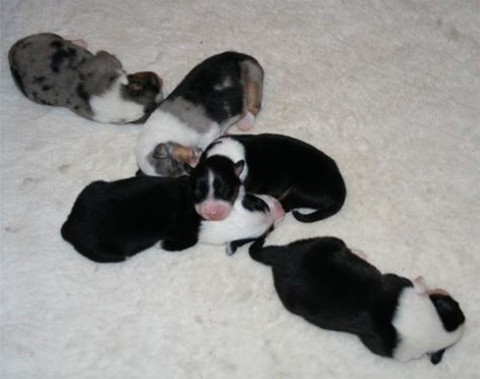 Act Like A Lady - isn't she lovely??

Bijna een week oud.

Almost one week old.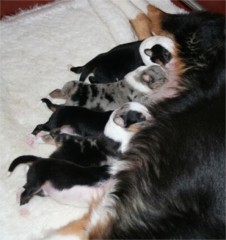 De melkbar is open!

The milkbar is open!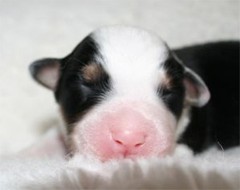 Ooooh... die roze neusjes...

Ooooh... those pink noses...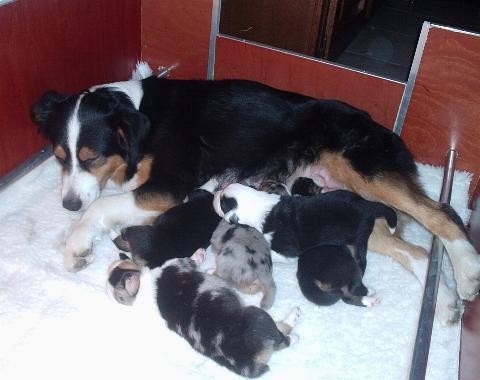 Twee weken oud - iedereen is in slaap gevallen...

Two weeks old - everybody has fallen asleep...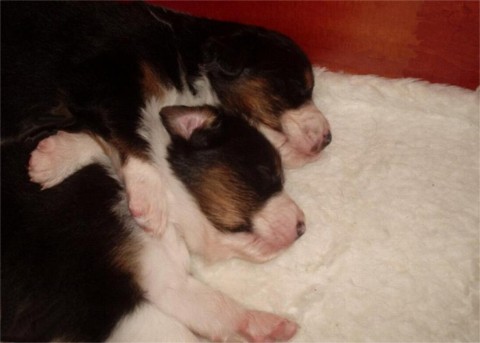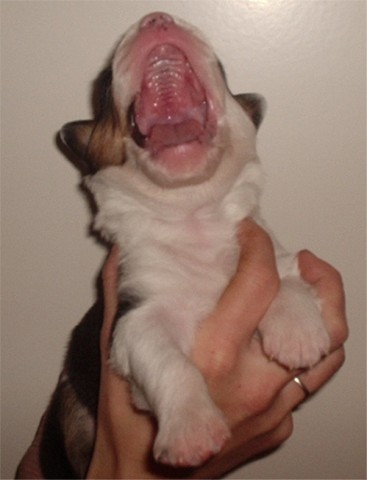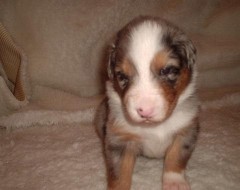 De liefste Aussies van de hele wereld...

The sweetest Aussies of the whole wide world...

Yeah... and now it is time for some: ACTION!

Yeah... en nu is het tijd voor wat: ACTIE!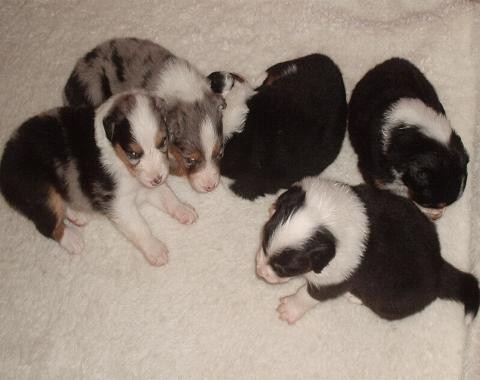 Kijk! We kunnen nu zien en zitten!

Look! We now can see and sit!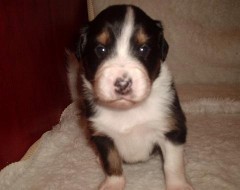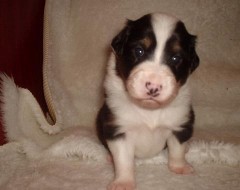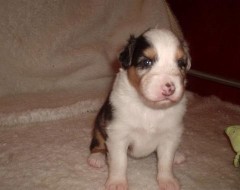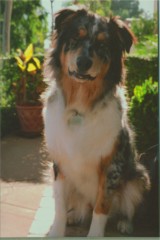 Klik op het logo om meer te weten te komen over Toby's Foundation

Click the logo if you want to know more about Toby's Foundation

Als een van onze Aussiereuen gebruikt wordt voor een dekking, gaat een deel van het dekgeld naar een goed doel. Voor het nest van Beetle x Alby hebben we gekozen voor een donatie voor epilepsie-onderzoek aan Toby's Foundation.

When one of our Aussie males is used for a mating, part of the stud fee will be donated to a charity. For the litter of Beetle x Alby, we made a donation for epilepsy research to Toby's Foundation.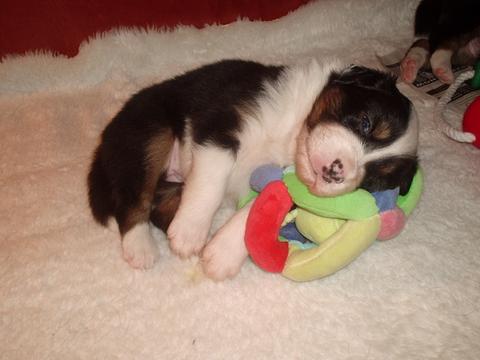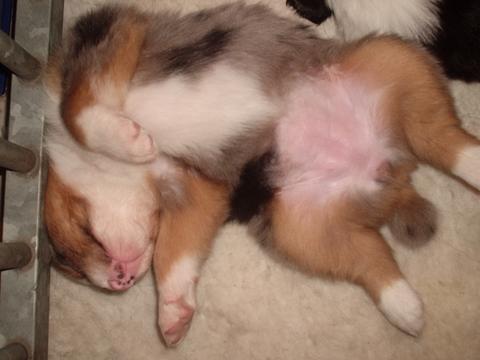 Drie weken oud: hier ga je toch van smelten?

Three weeks old: these puppy's let you melt!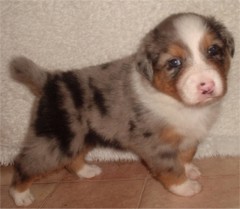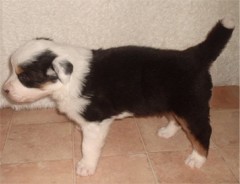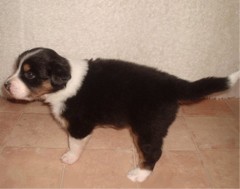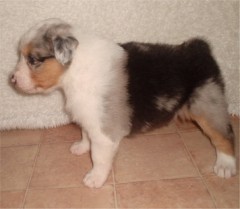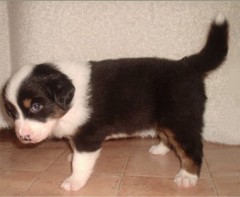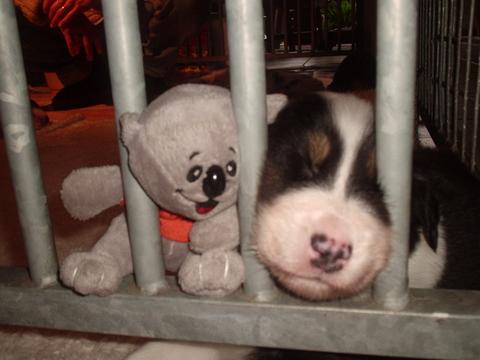 Voor het geval je nog niet was gesmolten...

In case you haven't melted yet...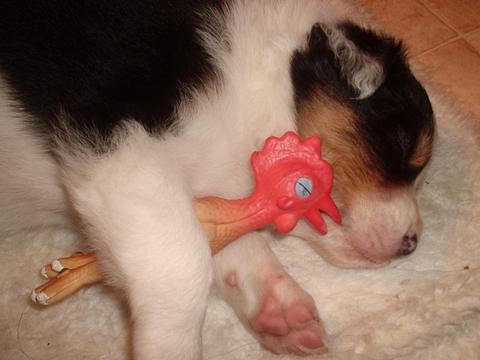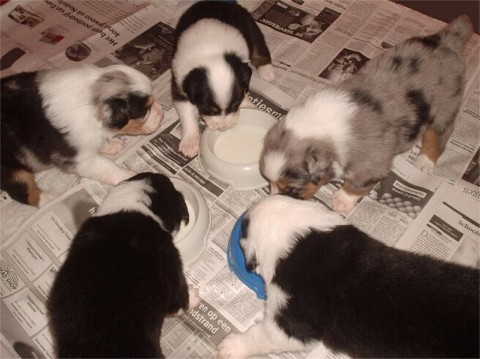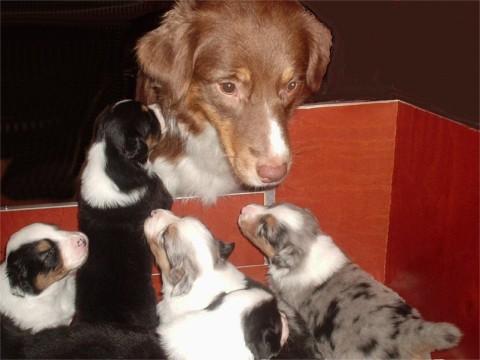 Hee, dat is niet ons mams!

Hey, that is not our mum!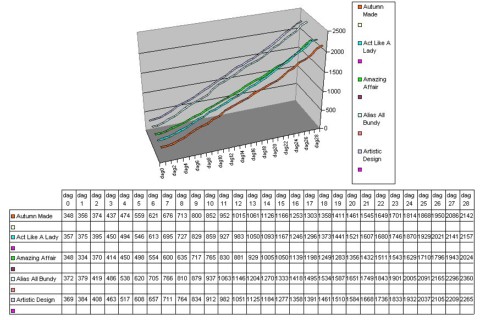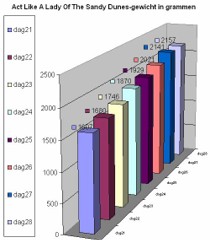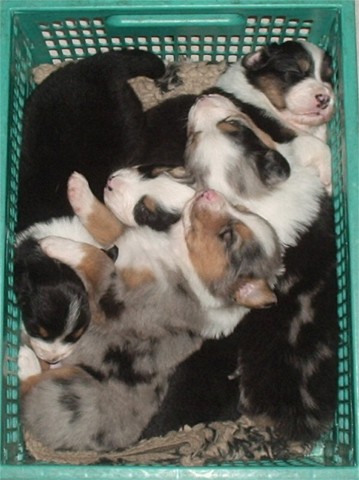 En kijk eens wat een prachtige groeigrafieken er van ons worden bijgehouden!

Look how wonderful our growth

is being documented!


Ssshhh... we are growing.

Vijf weken oud: mogen we ons even voorstellen?

Five weeks old: may we introduce ourselves?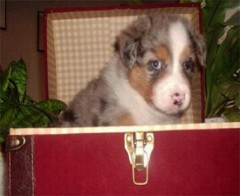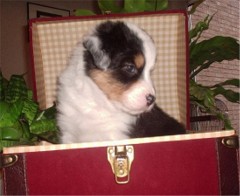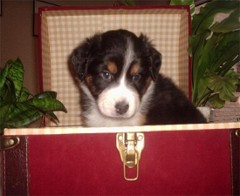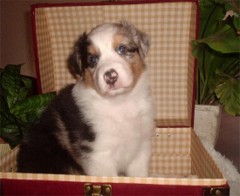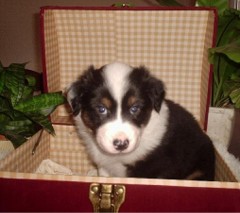 Act Like A Lady = Kayleigh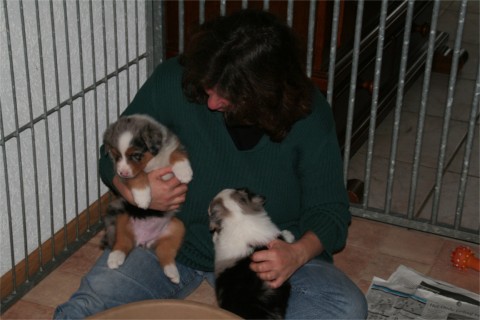 Walter & Judith zijn deze week weer op bezoek geweest.

Walter & Judith visited the puppy's this week again.

Judith pakt wat ze pakken kan.

Judith grabs what she can get :-)

Walter met zijn schoondochter Dunia.

Walter with his daughter in law Dunia.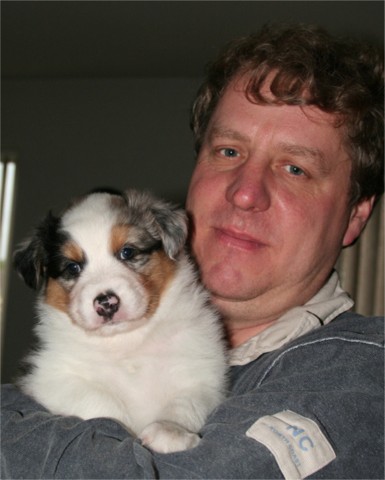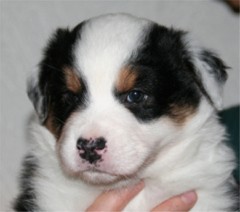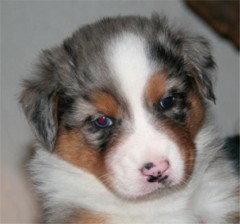 Kayleigh

blijft bij de Sandy Dunes wonen

Kayleigh

will stay at Sandy Dunes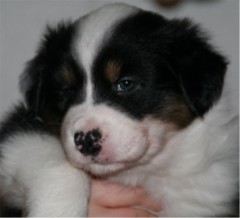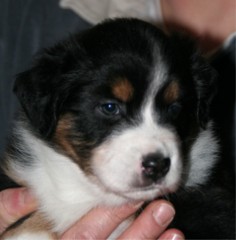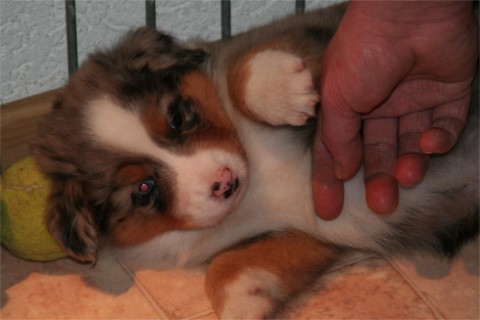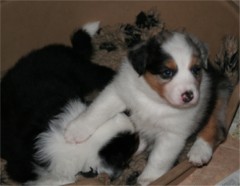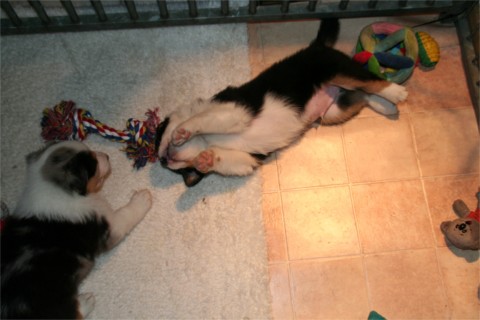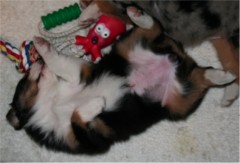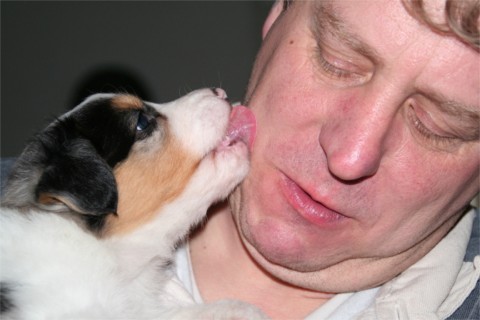 Kayleigh: Jaaaaaaa, daar nog een beetje meer kriebelen...

Kayleigh: Yeah, scratch me there a litte bit more...

Dunia: I love you, Walter.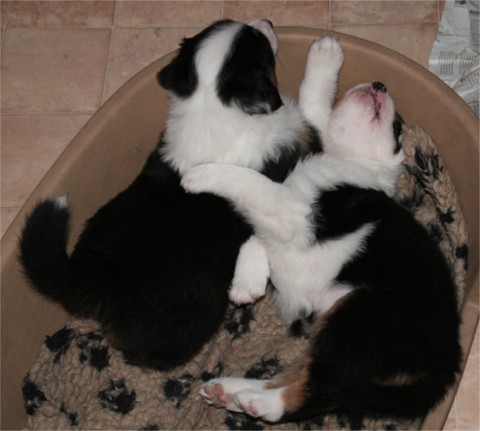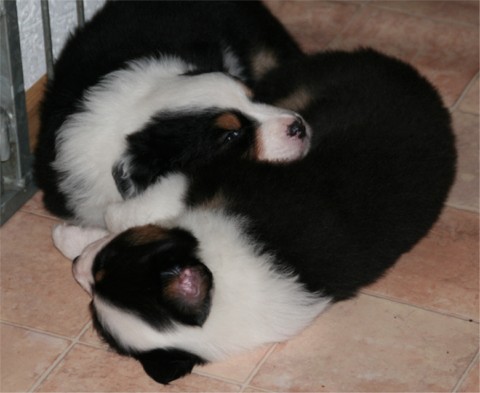 Oeps, nu worden we weer moe: Dundee & Senna.

Oops, now we are getting tired again: Dundee & Senna.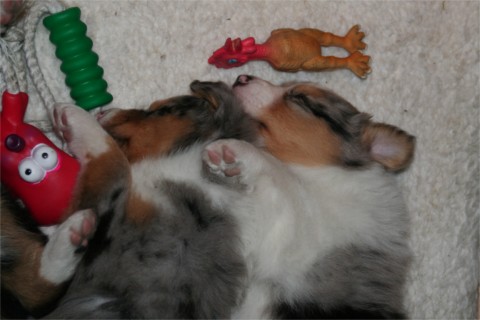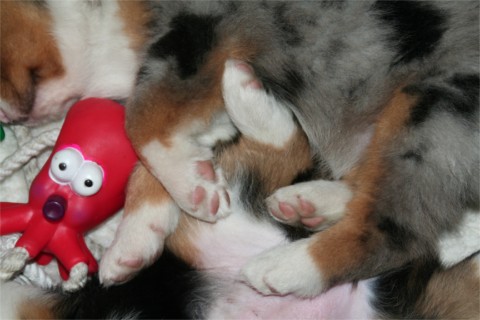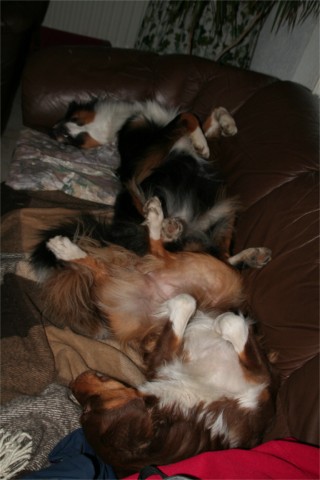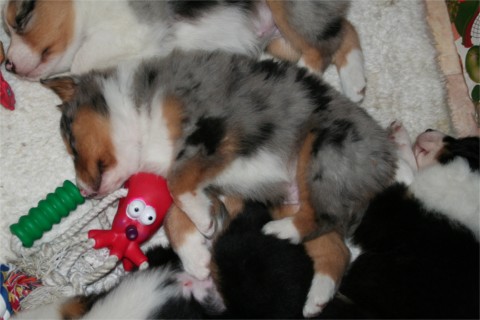 Als je denkt dat alleen puppy's zo lekker kunnen slapen...

In case you think that only puppy's can sleep so sound...

...dan moet je eens kijken naar de andere Sandy Dunes-kennelgenoten, tantes Djina en Jay-Lo!

...then take a look at the other Sandy Dunes-members, aunties Djina and Jay-Lo!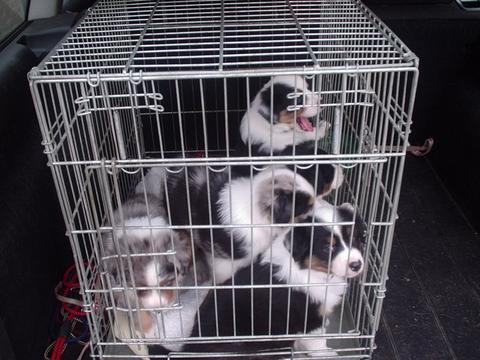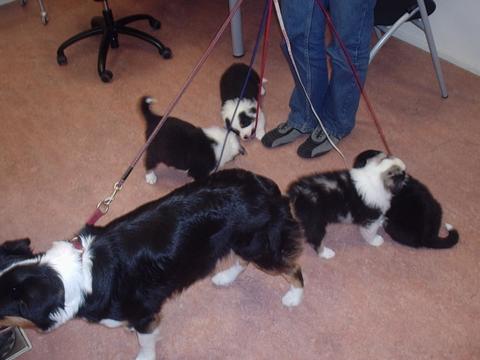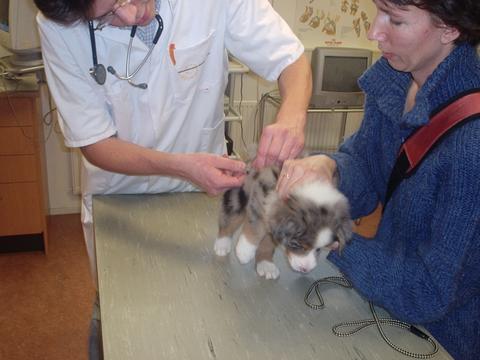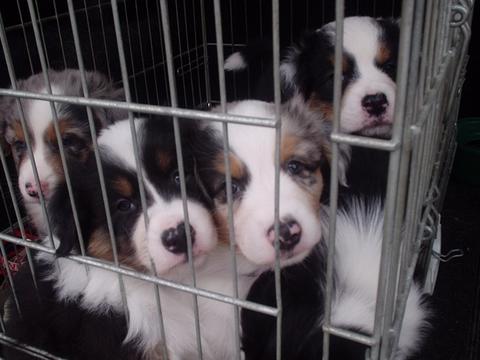 Zes weken oud, dus gaan we met z'n allen naar...

Six weeks old, so time to go to...

...de dierenarts!

...the vet!

Met z'n allen maken we de spreekkamer onveilig.

Investigating the veterinary clinic.

Zijn we niet vreselijk...

Don't we look very...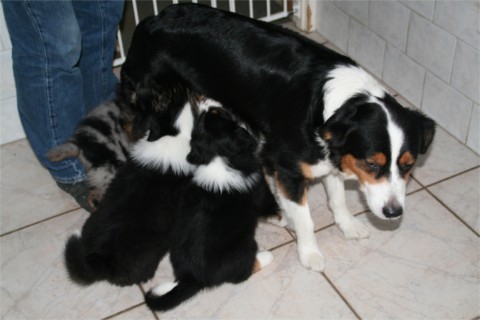 Op de leeftijd van ruim zeven weken zijn we weer naar de pups wezen kijken...

At the age of a little over seven weeks we visited the puppy's again...

Alby als melkbar / Alby being a milk bar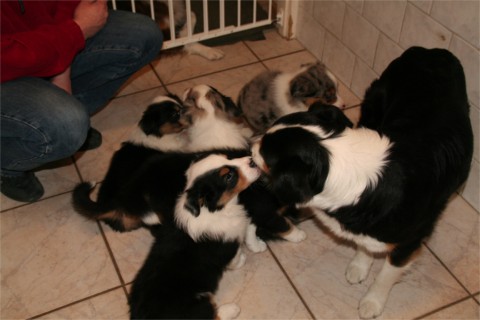 Als de pups haar bek likken geeft Alby vaak eten voor ze op...

When the puppy's lick Alby's face she often throws up her food for them...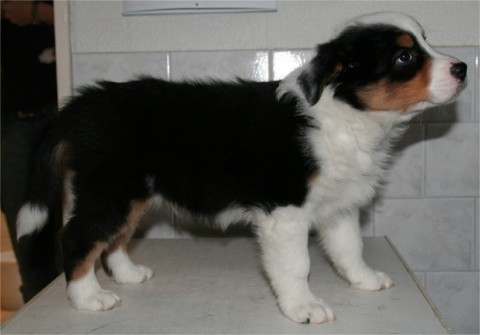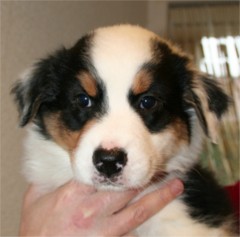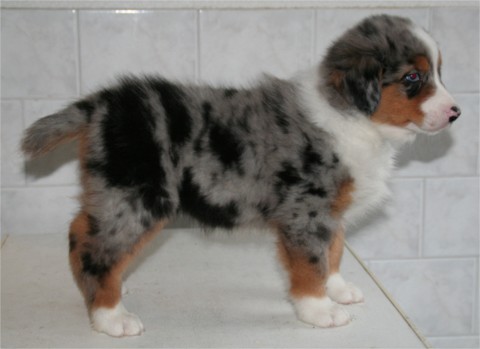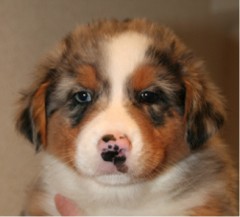 Onze eerste showles op de koelkast!

Our first ring training on top of the fridge!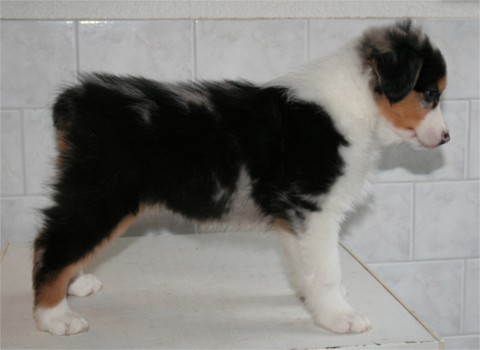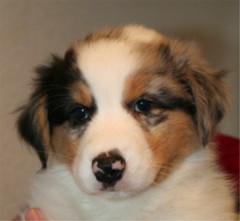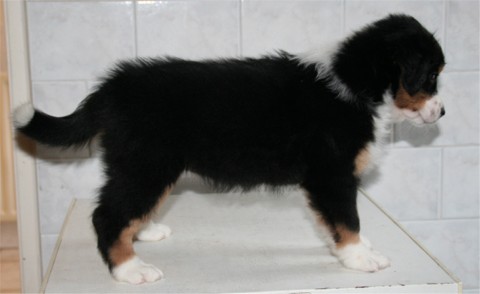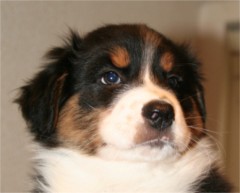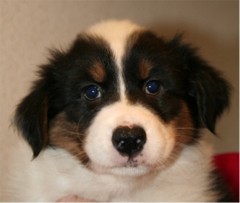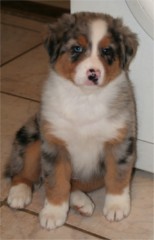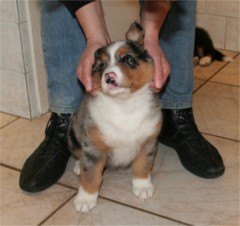 Senna making funny faces.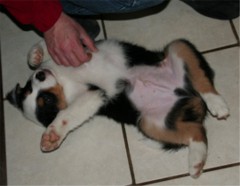 Dundee is the sweetest Aussieboy you can imagine.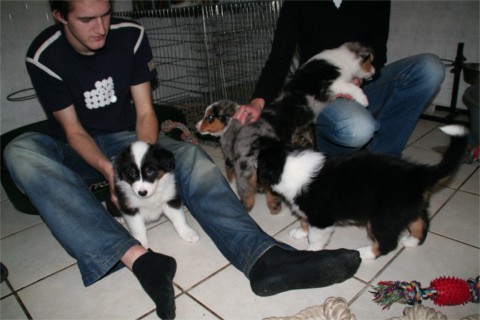 Senna, Kayleigh, Chiela & Dunia

Knuffel-Dundee

Cuddly Dundee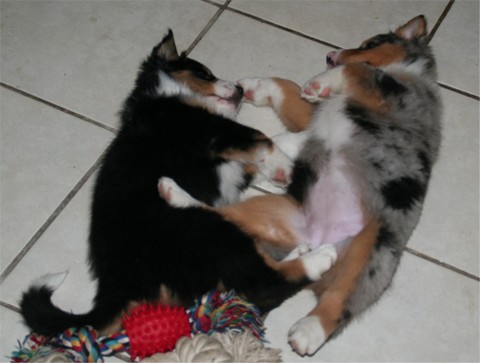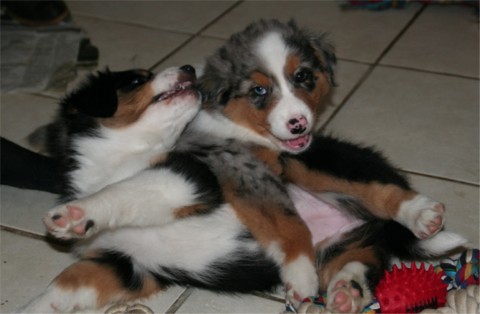 Wat een lekker stel! Dankjewel Frits & Jolanda voor jullie goede zorgen!

What a wonderful Aussies! Thanks Frits & Jolanda for taking such good care of them!